Shopping Cart
Your Cart is Empty
There was an error with PayPal
Click here to try again
Thank you for your business!
You should be receiving an order confirmation from Paypal shortly.
Exit Shopping Cart
Where We Tell the Stories behind the History
| | |
| --- | --- |
| Posted on February 4, 2014 at 10:06 AM | |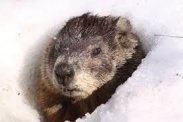 From ice on the river to soldiers needing discipline to a president in pain, things don't seem to have changed much in 150 years. Here's the latest from Memphis in 1864:
In recognition of the Civil War Sesquicentennial, "Civil War-Era Memories" features excerpts from The Memphis Daily Appeal of 150 years ago. The Appeal is publishing from Atlanta. Perspective from our staff is in italics.
Jan. 27, 1864
Distinguished Arrivals (in Memphis) — Major Gen. W.T. Sherman arrived on Sunday by a gunboat, and is now stopping at the Gayoso House.
Jan. 28, 1864 
From the Memphis Bulletin of the 7th — The Mississippi River was full of floating ice yesterday, the cakes ranging in size from six inches square to half an acre in extent. It was not thick enough to materially impede navigation, but sufficiently observable to form a remarkable incident for this latitude ... We hear that in Wolf River the ice in some places is frozen six inches thick.
Jan. 29, 1864 
Rags Wanted — The highest market price, either in money or subscription, will be paid for clean cotton or linen rags, white or colored, delivered at the APPEAL counting-room, Atlanta. (Before the late 19th century, paper was often made from textile fibers, like cotton and linen, taken from recycled rags. The APPEAL supplied rags to its paper vendors who produced paper that was often more durable than that made later from wood pulp).
Jan. 30, 1864
The cavalry in Mississippi has been divided into two parts: all north of Grenada and in West Tennessee is under command of Major-Gen. Forrest; all south of an imaginary line running through Grenada, east and west, and in Louisiana, is under command of Major-Gen. S.D. Lee. General Forrest's headquarters will be at Como, Panola County and Gen. Lee's at Jackson (Miss).
Feb. 1, 1864
Letters from Mississippi — Gen. Forrest is busily engaged organizing and bringing under proper discipline and restraint the troops which he brought out of West Tennessee. They need it.
Feb. 2, 1864
Lincoln's Cares — No man in this agony, says the "Boston Watchman," has suffered more and deeper, albeit with a dry, weary patient pain that seemed to some like insensibility. "Whichever way it ends," he said to the writer, "I have the impression that I shan't last long after it is over."
Categories: None
/